Characters
DET. MILES MURRAY (I), lead detective on the case
JOHN REESE (R), partner
ELLEN ROSANO (D), partner
CAROLYN DANIELS (D), associate
MIKE MCCOY (R), associate; found the body
DONNA YANG (I), summer associate, former PI
LISA TADMOR (D), Reese's assistant; stealing from him
MONICA JEFFORS (D), client
Several COPS and LAWYERS in the background to give the case a larger feel.
---
Prologue
A staircase. Night. JOHN REESE (50s), a partner with a Denzel-like benevolent presence, on his phone, rushes down.
REESE
Yes. Yes I'm taking the stairs… I don't know, the elevators were full, it's more discreet.
Suddenly, a GUNMAN with a mask, in black, strides by him, shoots him in the chest with a silencer, keeps walking as if nothing has happened.
Blackout.
---
Scene 1
The stage is totally black. Silent.
Lights up and:
A TUSSLE! The EMPLOYEES, shirts untucked, shirts unbuttoned, ties loose, are all yelling obscenities, pushing each other, and pulling hair out. Chaos reigns.
Three POLICE OFFICERS run in and break up the fight. DETECTIVE MILES MURRAY (40s-50s), authoritative but human, leads the break up.
Murray
Hey, hey hey! What the hell is going on here!
ELLEN ROSANO, a partner, steps forward.
Rosano
I'm very sorry Detective Murray it's just that it's late, it's hot and—
Carolyn
And Mike is a sexist asshole!
Murray
Okay okay, ladies and gentlemen, you are all legal professionals. Can we ask that you act like it?
Mike
If anyone shot Reese it's Carolyn, she'd kill anyone to make partner.
Rosano
Mike go to hell. Detective Murray, we have to be in court tomorrow and now we can't go home to sleep because you're keeping us here under investigation.
Lisa
You've already interviewed all of us.
Murray
I understand. But we're reexamining everything in light of new evidence. It would be helpful if you could talk about what Reese was working on—
Rosano
We can't discuss our case with you. You know that.
Carolyn
We're all under attorney client privilege, the defendant is one of your people, our hands are tied.
Mike
By "one of your people" she means cops. Pardon her rudeness.
Arguments begin to erupt again.
The LAWYERS start to close in on each other. MURRAY motions to his COPS, and they separate everyone again.
Murray
QUIET EVERYONE! Let's keep the peace. We are examining new evidence now, we will release you in two hours. For the time being, return to your desks, and stay SIX FEET APART! Six feet. No more arguments this evening.
A beat. Everyone steps six feet apart. The AC clicks off.
Shit. Murmurs of discontent.
Murray
We are going to get right on that, everyone sit tight—
Female Employee
It's the hottest day of the year!
Groans and shouts of discontent. Blackout.
---
Scene 2
The sounds continue. Lights up on DONNA YANG (20s), wearing a dark rose suit, and comfy trainers. Sits writing in a tiny notebook with a laptop in front of her. MIKE MCCOY walks in with his work bag.
Mike
Sorry I thought this was empty.
DONNA continues to write.
Mike
You're the summer intern right?
Mike
I'm a fourth year associate. (DONNA continues to write.) Can I have the room?
DONNA continues writing without looking up.
Mike
Yang. Why are you still working?
Donna
Figured I could use the time we're stuck here.
Mike
Detective says it shouldn't be much longer.
Donna
You were the one who found Reese, right?
Mike
Yeah. He was in shock in the stairs, I didn't even think anything was wrong at first—
Donna
(intently) And did you hear anything?
Donna
Did you hear a door slam? Anything to indicate when he'd been shot.
A beat. DONNA stands.
Mike
I— what are you working on in here?
DETECTIVE MURRAY enters with another COP and ROSANO.
Murray
Ah. Donna. How's it going?
Donna
I think an hour should be sufficient.
DONNA slams her laptop shut.
Donna
It's really amazing how much you can do with the Internet and a tiny book.
Murray
Donna is the compromise we've reached.
Donna
It's really amazing how much you can do with the Internet and a tiny book.
Rosano
I would've preferred to have our own investigator work on it, but this is a reasonable compromise.
Mike
Wait, we're having a summer intern investigate the case? She can't even practice law.
Rosano
(under her breath) Or deliver the mail on time.
Murray
No she can't. But she is a licensed PI.
MIKE looks at her in disbelief.
Donna
And I am subject to attorney client privilege because I work here.
Rosano
After an hour, we all go home.
Mike
And you trust this intern? She never speaks.
Rosano
No, I trust the fact she would be legally liable if she let the police know anything about Reese's current case.
Murray
And we trust the fact that she's worked as a PI and consulted with the police since she was eighteen.
Donna
It's how I paid my way through college. Not all of us have trust funds.
Mike
Not all of us are diversity hires.
Rosano
That's enough. Detective? Give Donna the rundown.
Murray
Reese left his office and went down the stairs at 7:00 P.M. Mike found Reese at exactly 7:15 P.M. We checked the security cameras three times. No one but Reese entered or exited between 6:45 P.M. and 7:15 P.M. other than Mike, who found him and called for help. The tape hasn't been tampered with. The timecode is the same. Reese is in surgery now, we'll know more in an hour.
Glass SHATTERS in the background. More fighting.
Murray
Why are people so on edge? I know they're scared because a partner got shot—
Rosano
We've been receiving death threats over this Jeffords case for months.
Murray
You mean the one involving Officer Damon?
Rosano
The creep who sexually harassed our client after he pulled her over? Yes.
Murray
Allegedly. Innocent 'til proven guilty.
Donna
OK, Mike and I will be using this room.
Donna
I need help putting some pieces together. And you wanted to use the room.
Mike
To prepare for court tomorrow.
Donna
You're not going to court tomorrow. I just called the judge, he said he suspended the case.
Rosano
(surprised) Really? I just spoke—
Donna
He gave me a different answer.
A beat.
Rosano
Forty five minutes, Wang.
Donna
Yang. And I only need thirty five.
The sound of fighting grows. MURRAY and ROSANO rush out.
Murray
(offstage) Six feet apart! Next person's getting locked in their office!
Mike
Why isn't he letting people go home? Ridiculous.
Donna
I had the same question. Perhaps we're of a similar mind after all.
Mike
You know you're my subordinate, right?
Donna
A subordinate with more investigative experience than you.
Donna
You're a lawyer and you have logic and reason. But I have intuition. And that can't be taught.
Mike
Look. it's hot. It's night. It's gross. And we're all tired and crazy—
Donna
Why were you in Reese's office five minutes before you found him?
A beat.
Donna
I was at my desk and saw you in his office. You retrieved something and then went downstairs.
Mike
You don't know what you saw.
Donna
Detective Murray is disregarding protocol here. Typically everyone in a crime scene is allowed to go home after questioning, unless the police make an arrest. But he is keeping everyone here and giving me leeway to examine the case.
Mike
He said they have new evidence.
Donna
They can't, the CSI have left.
Mike
The shooter could come back again. He's still at large. Maybe he's waiting to follow one of us home or—
Donna
Or maybe the shooter is still here.
A beat.
Donna
The majority of associates and partners here are flight risks. If they don't have wealth, they come from it. Detective Murray is keeping everyone here because he wants to make an arrest in an hour.
The lights go out, except for…the light from DONNA's notebook. Notes suddenly FLY from the notebook onto the screen! MIKE has to step out of the way. It pieces itself together, DONNA maybe configuring it with hand motions. A flurry of papers, hunches, and stickies. The office goes from a sleek meeting room to a hunch mind castle.
The board now looks like an FBI investigation combined with one of those Prezi presentation videos.
We zoom in on a photo of LISA.
Donna
Detective Murray questioned her for a long time.
Mike
Because she's his assistant. They probably needed a lot of information from her.
Donna
She's been stealing from him. She'll be here in a moment.
Mike
Since when have you known that?
Donna
Since the moment I met her. It's not her. She's the common scapegoat. But I need information.
Beat.
Donna
Your father was a Republican congressman right? This firm is roughly 66% liberal, 37% conservative, so I can place you—
Mike
Hold on, there's no way of knowing what political party everyone is. And that has nothing to do with this. Reese's big rule is no political talk. A good firm is an apolitical firm.
Donna
Nothing is apolitical. Not today.
Mike
Ok, Sherlock, keep it in your notebook.
Donna
Do you think Lisa is the shooter? Or has she been in the interrogation room for the past hour because she's giving Detective Miles details to incriminate the shooter?
Donna
Was Reese going through something at home?
A beat.
Donna
He kept his personal life very private for a lawyer of his stature.
Donna
I spotted as he went into the ambulance he didn't have his wedding ring.
DONNA gets an old kitchen timer out of her bag, oddly.
Mike
Wouldn't know anything about that. What are you—
Donna
I can't start my investigation, until I can confirm that fact and find the shooter. Your friend's shooter. Was John Reese going through a divorce?
Beat.
DONNA pulls an envelope out of her jacket.
Donna
Mike McCoy, do you see this envelope?
Mike
Oh now we're playing Clue. Weird evening.
He fans himself with his shirt. DONNA hands him a water bottle.
Donna
This envelope contains the conclusion of my investigation.
She tears a piece of paper from her notebook and places it in the envelope.
Donna
We'll open it later tonight.
Mike
Why don't you just tell the police who the shooter is? So we can all go home.
Donna
I will. I just have to confirm a few things. This'll only take 47 minutes and eleven seconds.
DONNA sets a timer. LISA enters.
Lisa
(sits) Aren't you the intern?
Donna
Summer associate. Why have you been allocating $300 from Reese's account every week for his son's Mandarin tutor? You fired the tutor ages ago.
Donna
Save it. I heard you fire the tutor over the phone because Reese's wife told you to. But Reese's statements say that $300 in cash is still taken out every week to pay the tutor.
Lisa
I— Am I seriously getting questioned by the intern? You screwed up my lunch order last week.
A beat.
Mike
I'd answer the intern, she's—
Lisa
(to DONNA) Why is he helping you out? Did the boys club make a deal with you?
Donna
He isn't helping. He's just a witness. Everyone's a suspect. Including Mike.
Mike
I can't believe you'd be dumb enough to steal from your boss.
LISA stands, throws a stapler at MIKE.
Lisa
Shut UP! Not all of us are Congressmen's kids. You spoiled piece of shit.
DONNA picks up the stapler, puts it back on the table.
Donna
Why was John Reese going downstairs? He had nothing in his schedule.
Lisa
He had a private meeting.
Lisa
I already told the police everything I know.
Donna
Then you don't mind me telling them about the stolen money?
Lisa
Wait. You can't! I have— I can't even get a new job— I—
A beat.
Lisa
John found out about the money. He said he wouldn't say anything because I have a record. I stole a car when I was a teenager. So it's hard for me to find a job, and if people found out I was stealing money, I would never get hired anywhere again. So he said I had to resign quietly in two weeks.
Donna
Why isn't his private meeting on his schedule? Did you send him downstairs on a blind errand so he could be shot?
Lisa
I was in my office! I didn't shoot him!
Donna
That doesn't mean you couldn't ask someone else to do it.
Lisa
I— Okay— He got some phone call from some anonymous source. They said they had video evidence for the Monica Jeffords case.
A beat. DONNA watches MIKE and LISA carefully.
Mike
Wait. Incriminating evidence?
Mike
Would it incriminate the officer or Monica?
Mike
What the fuck— why didn't you ask?
Lisa
I don't know. It's not really my job. I know you have a problem understanding that.
Donna
(calming) So John Reese left his office to go meet this anonymous source? Does anyone else know that?
Lisa sobs.
Lisa
I didn't shoot him, I was mad at him, but I'm just— I'm so stressed— I didn't—
Donna
I don't think you did it. I just needed to confirm why Reese left his office. One last question before you go.
Donna
Did you know Mr. Reese was going through a divorce?
Lisa
Uh…no. Wow. Really? I mean I knew he and his wife had been separated… But no.
Donna
Thank you. You can head out.
Lisa
So Mike's still a suspect right?
Lisa
I'm so glad a woman is in charge of this, you know? Even if you are a crappy intern.
Lisa leaves.
Donna
Why? She's from the Upper East Side. Her mother's an oil heiress.
Mike
She tells everyone she's from Brooklyn.
Mike
Wow. But. I don't know if she hated Reese enough to kill him.
Donna
You're assuming the shooter shot to kill. But what if they didn't?
Mike
You think someone came into the building with a gun…to injure him?
Donna
There was only one shoulder wound. If the shooter had him alone, why not the head or the heart?
---
Scene 3
The law firm main room. EMPLOYEES are sitting apart from each other. Sweating. Hot. LISA reenters.
Lisa
Donna had to ask me about Reese's schedule. She's interviewing suspects.
Male Employee #2
Oh. The one who's good at math?
Female Employee #2
Did you really just say that?
Male Employee #2
We have interns who are good at math.
Another hot battle starts.
Female Employee #2 (Maya)
You asked a racist question in the middle of the firm!
Male Employee #2
I wanted to clarify which intern she was.
Male Employee #1
Why the hell is she even asking questions?
Female Employee #1
You know, Maya, you are being a little white savior sensitive.
Female Employee #3
The white boys don't even need to defend themselves. They have you.
Male Employee #2
Donna's the one who's good at math right?
Dissolve into bitter fighting.
Female Employee #2
I got kicked off the Monica Jeffords case because of this!
---
Scene 4
DONNA looks at the powerpoint on the wall entitled "MONICA JEFFORDS CASE." Two photos: MONICA and OFFICER PETER DAMON. The commotion continues at a low volume behind them.
Donna
It's likely more exciting.
Mike
(looking at the wall) These aren't all the details of the case.
Donna
All the ones I deem necessary. Did I leave anything out?
As MIKE talks, lights dim, MONICA and PETER DAMON emerge onto an area above the stage with chairs. Silhouettes. A murky flashback. Maybe some smoke.
Mike
Peter Damon, an officer, pulled Monica over for drunk driving. She was drunk.
DAMON approaches the car.
Mike
For whatever reason, Damon had his body cam turned off as he approached the car. Said it malfunctioned. Monica said—
Blackout on DAMON and MONICA. We can't see what's happening.
Donna
And afterwards arrested her.
Lights back up on DAMON searching through the car, MONICA handcuffed on the sidewalk.
Mike
Apparently Officer Damon also found cocaine in the car and submitted it into evidence.
DAMON pulls out a bag of cocaine. Blackout. They exit.
Donna
Damon's lawyers say that Monica is accusing him to distract from the drug charges. Monica says he planted the drugs.
Mike
Unfortunately, three years ago, when Monica was in college she also falsely accused her TA of sexual assault to get a higher grade. TA had an airtight alibi. Not a good look.
Donna
You helpfully found that discrediting information.
Mike
I did a background on her, yes. To see what the defense could dig up.
CAROLYN struts in.
Carolyn
Mike may as well get a check from Officer Damon for the work he's done for his defense.
Mike
I'm very loyal to my client.
CAROLYN walks past him to sit near DONNA.
Carolyn
I'm happy you're helping out on this. Interns always give a fresh look to—
Donna
How did you walk down the hall in heels without us hearing?
Carolyn
Uh— well you were, uh, talking.
Donna
We hear everyone else. Did you remove your shoes. Walk down the hall. And stand outside and listen to our discussion?
An awkward beat. MIKE sniggers a little.
DONNA takes a water bottle from under the table, puts it in front of CAROLYN. CAROLYN is perplexed.
Donna
Carolyn, you were working on Monica's case trying to find more evidence right?
Carolyn
Yes. Reese was in charge. It felt like he and Mike and some of the other associates weren't…giving it their best effort.
Donna
Not the Yale effort you would give.
Donna
You'd prefer a different attorney. One with more sympathy?
Carolyn
I thought Reese was sympathetic, he was just tied up with all this stuff in his divorce—
Donna
He wasn't showing up to meetings? Unprepared for briefs?
Mike
He always showed up on time and prepared; you just said, Carolyn, it was a lack of evidence that was bogging the case down.
Carolyn
Reese didn't believe the victim.
Donna
Carolyn, employees reported the divorce wasn't affecting Mr. Reese's work. In fact, other than Mike, no one even knew about the divorce. Myself included, and I know a lot.
Carolyn
Some associates have privileged information.
Donna
The ones who slept with Mike. Who knew about the divorce.
A beat.
Donna
Unless you were going through Mr. Reese's schedule and stalking his personal life, you really wouldn't know about the divorce otherwise. Even his own assistant didn't know.
Mike
Oh my God. That's why you drunk dialed me? For info on Reese?
Carolyn
Donna, you know this, but Reese, who was a champion of an inclusive workplace culture, had been doing more and more "boys club" activities for months now with the other guys. They all went out golfing last week for god's sake.
Donna
I have only been here two months.
Carolyn
What about the fact the two of you get lunch? Every. Day.
Mike
He is mentoring me. You and Rosano get lunch.
Carolyn
Rosano and I work during that lunch.
Mike
How do you know me and Reese don't work?
Carolyn
I know Reese gave you a pay raise you didn't deserve.
Mike
That's privileged information—
Carolyn
For a privileged person. Jesus it's hot. (fans herself)
MIKE wipes a bead of sweat from his forehead.
Mike
God you always get back to that talk lately. You used to just be a hard working lawyer. Now you constantly bring up this shit. It's annoying.
Donna
Carolyn you and Rosano are friendly. Did you want Rosano to have the lead on this case?
Carolyn
Yes. Honestly. I was working to get rid of him. But I wasn't going to shoot anyone, I love Reese and I am very very pro-gun control.
Donna
The gun is missing anyway, according to the police.
Mike
Did you sleep with one of them too for that information?
Carolyn
Nice. I'm getting slut shamed by the easiest guy I've ever met. I didn't sleep with you for information, I slept with you because the first five idiots I called didn't pick up.
Mike
What a model of feminism you are.
Carolyn
My colleague needs a lesson in workplace interactions.
Donna
I would agree. But I have two more questions and you can go.
Carolyn
You know I can stay and help.
Donna
I would like that. But Mike is an excellent assistant.
Carolyn
Fair enough. Assist the intern.
Donna
Where did you come from just now? Rosano's office?
Carolyn
Yeah. Uh. We were on the phone with Monica. She hasn't been happy with Reese's work. He scolded her a month ago for riling people up on Twitter. That's why we've been getting death threats.
Mike
Not exactly the model client.
Donna
So you were just in Rosano's office?
Donna
You weren't as sweaty. Rosano must be hiding a nice backup fan.
Carolyn
Haha. Yes. Don't tell anyone.
Donna
Why was Monica in your office this evening when Reese went downstairs? I didn't see her come in the front.
Carolyn
(taken aback) How did you know she was here?
Donna
I was doing file work for the partner next door.
Carolyn
I— she. We… (a beat) I forgot you work here. Uh, we snuck her in. She wanted to talk to Rosano and me alone.
Mike
You were going to just shut Reese out from his own client?
Carolyn
I'm being honest now aren't I? I have nothing to hide. Monica wanted to get rid of Reese and the other guys the night before the case. We tried to talk her down—
Mike
Look who's privileged now. You had a girls sleepover club meeting the night before trial?
Carolyn
Unfortunately not the kind you're into, douchebag.
Donna
Carolyn you may go. Send in Ms. Rosano.
CAROLYN gets up and walks away. Her heels disappear down the hall.
DONNA rotates the images on the screen with her hand. They rearrange and focus on Monica Jeffords' photo. An ordinary middle class woman.
Mike
Member of several feminist activist groups. That's usually a red flag.
Mike
They tend to be more paranoid about a lot of issues. See sexism everywhere.
Mike
I just do. Feminists aren't bad people. But all of a sudden some guy at work befriends another guy and they're all talking about sexism. Or one guy flirts with his coworker and it's harassment. It's all distracting white noise.
Donna
Hmm. Do you feel this perspective may have hurt your ability to help Monica as a client?
Mike
No. If anything, being a male counterbalance to Lisa and Carolyn and Rosano was a good thing. It made them realize, too late, that the evidence wouldn't be good enough for the jury.
---
Scene 5
The EMPLOYEES are still arguing, if more exhausted and less active. The COPS sweat too.
Cop #1
They're fixing an issue with the security cameras.
Female Employee
At this point I'd be fucking happy if that shooter came back and killed us all.
Female Employee
Oh my God that is an awful thing to say.
Male Employee
Hey man, don't tell her to shut up!
Arguing. A COP suddenly rushes in. He runs over to DETECTIVE MURRAY. They begin to talk. DETECTIVE MURRAY rushes off stage. The arguing ceases as they watch.
Cop #2
Somebody was caught trying to get into the building through the park.
---
Scene 6
Mike
I didn't know a legal career would be this exciting. I'm on the edge of my seat like anyone else.
Donna
Unfortunately this isn't a detective story. The honest to god truth is often very very mundane.
ROSANO walks in wearing her suit from before. She waves politely, then sits.
Rosano
Thank you for helping, Donna.
Donna
Of course. Aren't you hot?
Rosano
I am. Just not as much as everyone else.
Donna
I need a few details about the Monica Jeffords case. You've been fairly balanced.
Rosano
As much as anyone can be when a police officer is alleged to be abusing his power.
Donna
Yes. Did you feel Reese was favoring other associates? Neglecting his duties?
Rosano
No. I would've done things differently than him, but he's a good lawyer.
Donna
And Monica has been uncooperative?
Rosano
Monica felt we spent too much time trying to…keep her from making this a press circus. She felt more activism would stir up public sentiment. Reese argued that this would make the case more difficult to argue and would tie her name to scandal too early in life.
Donna
Were you suspicious Monica may have lied about the assault?
Rosano
I always keep my doubts and opinions as open as possible.
Donna
Mmm. An open door policy is good.
DONNA suddenly kicks a wall. It opens up into a DOOR! MIKE jumps.
Donna
I chose this office because I noticed it had a structural problem. It used to be part of a separate office before we bought it. A hedge fund. The CEO wanted his own staircase to the back park so he could hide from clients. He put a door in this office. And a door in another one. Yours.
Donna
So you don't mind us going in to see it?
Rosano
Fine. Yes. I have a secret door. I've been going outside to cool off since the AC's been broken for hours. Carolyn knows about it. It's how we snuck Monica in. Other than that we barely use it. Notice I haven't left the premises.
Mike
Except to run downstairs, shoot your partner, and leave.
Rosano
Careful, McCoy. I'm still your boss.
Donna
Ms. Rosano would be on the security cameras entering the building.
Rosano
Carolyn has vouched I was with Monica in a meeting.
Mike
I'm sure Carolyn would vouch you were feeding starving children too.
Donna
Did you know about the evidence call?
A beat.
Donna
You placed a tap on Reese's phone.
DONNA takes the phone out from under the table.
Donna
This is Reese's phone. There's a bug in there.
Donna
The bug was in a package I delivered to your office two weeks ago. The tag is still on it. Part of any intern's tasks is to deliver mailroom packages—
Donna
I'm guessing you wanted to know if he was working with the police? His close friends include Detective Murray.
Rosano
Yes. I wanted to see if he was…negotiating. Reese had friends, government workers, businessmen, he strategized and gave people, like your guy Detective Murray, limited information to get a lot of information out of them. I wanted to see if he leaked any of our case info about Peter Damon without us knowing.
Donna
To discredit him. So you could have the job.
Rosano
No. Because I had told him to stop doing it. Reese had a God complex. He wanted to do things the way they were when he built this firm. He wanted to network and work around and protect Monica's privacy. And she blew it open by tweeting about it, obviously. His strategy wasn't working. What we needed was more effort put into getting witnesses for Monica's story, not working with the damn corrupt police.
Rosano
I'm glad I tapped his phone. Because there was a witness. Who came forward because of Monica's tweet.
Mike
Or likely a trap to get him out into the open to shoot him.
Rosano
Reese wasn't doing his best.
Mike
He was great, he built this firm.
Rosano
He gave you a raise over a more deserving associate so you wouldn't go to another firm. He wanted a friend.
Mike
He gave me a raise because of the Kleiman case.
Rosano
No. I was in the meeting. You were talking about leaving. Reese needed you to stay. He was losing his divorce battle, he needed a friend. I…have given Reese a break long enough. Monica was a client who was a victim. I had to work hard for our client. I will not be faulted for that.
A beat.
She leaves.
Mike
Why am I in here helping you?
Donna
You wanted a break from the chaos.
Mike
That's why I came here. Not why you want me here.
DONNA looks at him for a moment.
Donna
The suspects are more themselves around you. You, like John Reese, represent the boys' club that Lisa, Carolyn, Monica, Ellen Rosano, all my prime suspects, detest.
Mike
So you wanted me to be…like a foil?
Donna
This isn't a detective novel Mike.
Donna
Foils are for characters, not human beings.
Donna
I do! I just wanted to…make a joke.
A beat. No one laughs. DONNA proceeds cautiously.
Donna
I had to eliminate those suspects. Why don't you take a seat. And, for safety reasons, can you remove the gun from your bag?
Blackout.
---
Scene 7
DETECTIVE MURRAY walks back in.
Murray
A woman was caught trying to leave through the park, we've detained and questioned her. Everything is fine.
Male Employee
So when the fuck is the AC going back on?
---
Scene 8
The back office. The screen behind them just has a photo of MIKE. Nothing else.
Donna
You have no reason to bring a bag in here other than that. For safety reasons, remove it.
A beat. MIKE dumps his bag. The gun falls out.
Donna
Why did you remove a gun from a crime scene?
A beat.
Mike
It's.. his gun. Private carry. He doesn't have a license. He didn't want that getting out. Imagine, an unlicensed carrier, the partners could get him removed from the firm.
Donna
And you decided to conceal this gun and bring it into a room with me? And your colleagues?
Donna
And you suspiciously found Reese 5 minutes after he was shot. It's far more likely you ran down the stairs and shot him. Then pocketed the gun and told everyone you found him.
Donna
You were his friend, yes. So it's unlikely. I'll trust what you say. But all the evidence points to you.
MIKE looks at her. DONNA looks back. MIKE, strangely, softens.
Mike
No. (long beat) I— was so worried. He was gonna go kill himself. Yesterday, his wife got custody. He was acting weird all day, and I saw this note in his office—
DONNA pulls it out of her pocket.
Donna
It's a letter to his wife, asking, no telling, that if he doesn't get to see his children he would kill himself.
Mike
I thought he left to do that…you have— have to believe me.
Donna
I do. I think. You were his friend. He trusted you. Despite being…a douchebag.
Mike
Anyway, some asshole shot him first. Left him there.
Mike
Yeah. Didn't have time to get it out and defend himself I guess.
We hear footsteps down the hall. They build. And build.
Donna
And we have one last person to investigate.
DETECTIVE MURRAY walks in.
Murray
Did I leave my phone in here?
Blackout.
LIGHTS UP (dim) on the law firm LAWYERS fighting, squabbling, pushing each other, shouting, the COPS trying to step in.
They are offstage, but the NOISE of the fighting is still right on our eardrums, just off the edges, as LIGHTS UP on DONNA, MURRAY, and MIKE.
MURRAY's photo is on the wall.
Donna
Have you fixed the AC yet?
Donna
We're lucky no one passed out.
Murray
There's a breeze outside, plenty of water.
Donna
Your phone received a call from a blocked number before the shooting. I checked it.
Donna
What did the person say on the call?
A beat. MURRAY thinks. Wipes sweat from his brow.
Mike
Why— would he shoot Reese?
Donna
Did you call the person who did?
Murray
The caller said an attempt would be made on John Reese's life by someone he knew. It's no secret John Reese and I are old friends. Twenty minutes later we got the 911 call. I didn't want to bring up any more police/lawyer tensions here; I know Reese's friendship with me was a sore point. Especially with the heat he was taking for the Jeffords case with that Tweetter crap.
Donna
Did you recognize the voice of the caller?
Murray
No, it happened so fast, I barely registered it. It was a man though.
Donna
Hmm. Let's go into the lion's den.
Blackout.
---
Scene 9
The LAWYERS are now arguing with the COPS. Back and forth.
Cop #1
You're trying to ruin Damon's reputation!
Lawyer #1
We are going for the evidence.
DONNA enters. MURRAY whistles loudly. People quiet down.
Donna
It is midnight. We can all go home.
Rosano
Did you find out who shot Reese?
Murray
Mr. Reese is, thankfully, safe and recovering in the hospital.
DONNA pulls an envelope out.
Mike
Seriously? The Clue envelope again?
Donna
(hands it to him) Read the name.
MIKE unfolds it. Slowly.
Donna
The shooter…was Reese himself.
A beat.
Donna
Presumably not to spend another minute in this law firm with everyone at each other's throats. At least that's what I'd do.
A beat. As DONNA says this, LIGHTS UP on REESE walking around the office. Yellow afternoon daylights. The external characters jump into and out of the flashback as if it was earlier that day at the office.
Donna
No one was prepared for court tomorrow. Reese likely felt the outcome was bleak because of the lack of evidence. Monica's tweeting put the firm in the public eye. If she lost the case, it'd look bad for the firm. And the liberal associates, who favor Miss Jeffords so vehemently, would push to appeal while the conservative associates would push to settle. An accident harming one of the client's lawyers would extend the case and give time to create a new strategy. As I said to Mike earlier, it's hard to find new evidence on the eve of a case.
Mike
Yeah, no shit. This isn't an episode of My Cousin Vinny.
Carolyn
My Cousin Vinny is a movie.
Donna
Reese fabricated a phone call about new evidence.
REESE gets on his phone, then hangs up.
Donna
He made sure Lisa knew about it so he had a reason to leave but not a reason to inform everyone.
REESE speaks with LISA, walks off with his bag, LISA walks over to CAROLYN and speaks.
Donna
He called Detective Murray about the attempt on his life to ensure he would lock down the office and get a special extension by the judge, then shot himself in the stairwell.
REESE takes the gun out, and BLACKOUT. A gunshot in the dark.
Donna
Either Reese wanted the case rescheduled, or he wanted Ellen Rosano, who was eager about taking point tomorrow, to take his place and take the blame for the outcome.
A beat.
Mike
He shot himself…to extend a court deadline?
Donna
Not the momentous end everyone wanted I'm guessing. But the conclusion is often more mundane than the hype.
Carolyn
You think John Reese would rather shoot himself than have to defend a case?
Donna
I know that John Reese would rather shoot himself than defend this case because he did shoot himself so he didn't have to defend this case. He's out of surgery and he'll be incapacitated for at least a week.
Donna
I assume it's gone or never existed in the first place.
Blackout.
Female Lawyer
I told you there wasn't enough evidence!
---
Epilogue
Outside the law firm. DONNA and MURRAY leave through the doors. A breeze flies through. They enjoy it gratefully. DONNA reaches into her pocket and takes out the USB full of evidence, gives to MURRAY.
Murray
Thanks. How long did you have this?
Donna
Ellen Rosano had it in her desk.
Murray
Ah. Her girl was the one we caught sneaking out into the park.
Donna
The evidence caller was real. Rosano went down, met with the caller, retrieved it, and came back up in time for questioning. We have a minute until she figures out it's missing.
Murray
And you're giving this evidence to me, a cop, and not your firm?
Donna
I'm not giving it to you. You found it on a hunch.
MURRAY lights a cigarette. DONNA puts her suit jacket back on.
Murray
So? What does it show? Is Monica lying?
Donna
I don't know, I didn't watch.
Murray
After all that you didn't watch?!
Murray
Do you think Reese knew what the evidence was?
Donna
If the video shows Monica is innocent, then Reese shot himself to protect the police force's reputation. If the video shows Peter Damon is innocent, Reese shot himself to avoid incriminating his client.
Donna
I've decided I'm quitting law.
Murray
Really? Because of how awful your social justice firm panned out to be?
Donna
A loss of faith in the objectivity of the legal system? No. The amount of debt I have. Another year of law school would definitely put me under.
DONNA realizes something, becomes uncharacteristically soft for a minute, confiding in MURRAY.
Murray
Where? Here? There are other firms—
Donna
Anywhere. I solved this case, as always…because I stay away— it's more comfortable. Ten feet from everyone. I observe. I can see things. I can work. I'm not going to fight with my coworkers or have secret affairs or, well, anything.
Murray
Does that really bother you?
Donna
I don't…think so. This was the first case I'd worked in months. And I was the happiest I've been in months.
Murray
I think that answers your question. Say hi to your dad for me.
They part ways.
Donna
One thing, Detective Murray.
Donna
Next time I'm working on a case, please keep the AC on.
Murray
Thought it'd push a confession.
Donna
It didn't. It just made everyone miserable.
MURRAY puts on his hat.
End of play.
---
BY THE SAME AUTHOR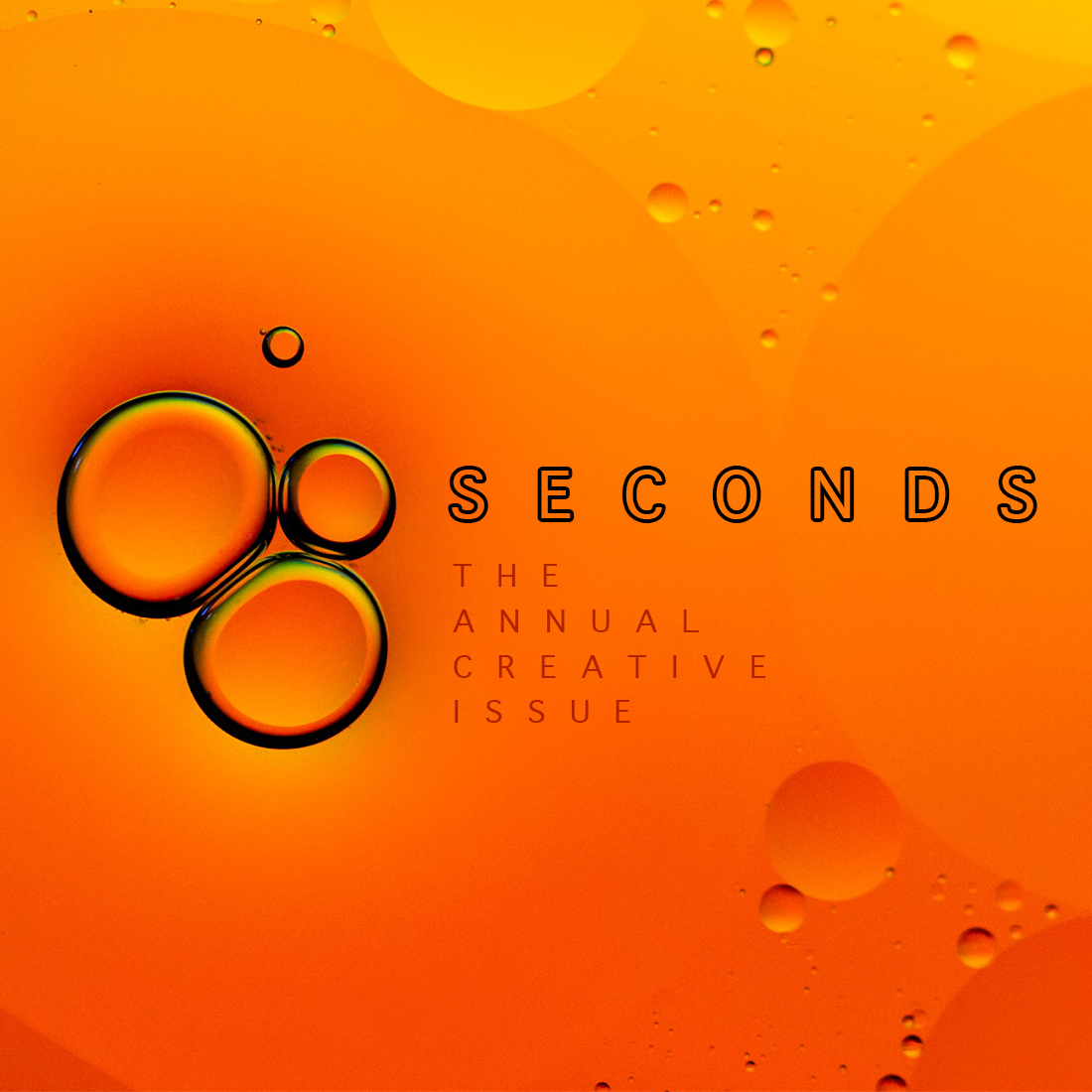 YOU MAY ALSO LIKE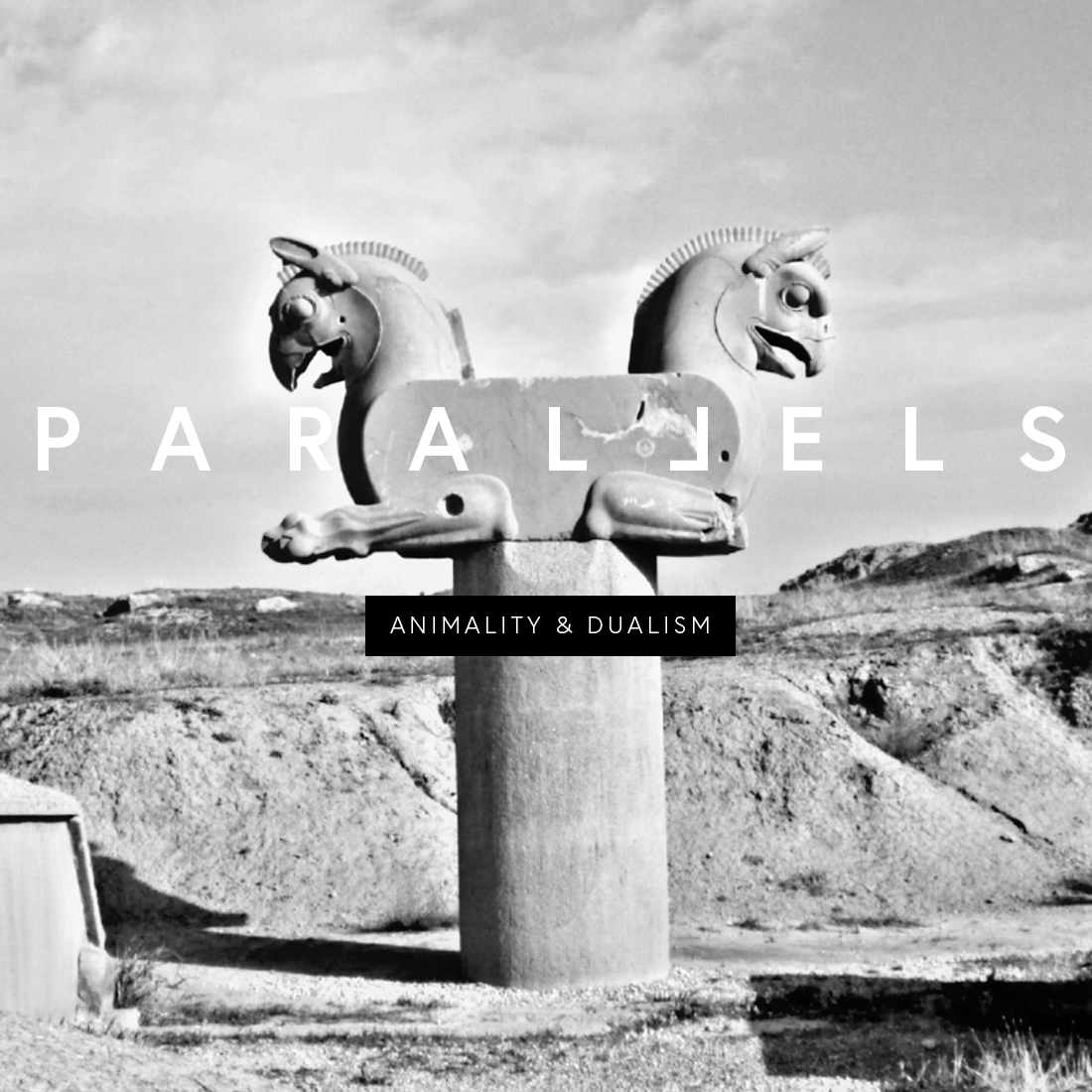 FROM THIS ISSUE