I. The Photograph
An LED screen in a stairwell of the museum displays an unforgettable picture. A row of Baltic beachgoers lounge in the foreground; shirtless and suntanned, they recline within reach of the advancing surf. Their attention, and ours, is fixed on a figure some yards out at sea. Perched above the waves on a stepladder, arms raised like an uncanny celebrant, stands a man in a tuxedo: he is conducting the waves.
The Sea Concert (The Panoramic Sea Happening), a 1967 photography by Eustachy Kossakowski | Source: © Anka Ptaszkowska/Culture.PL
Taken by Eustachy Kossakowski, this famous photo depicts the first movement of Polish theatre director, painter, and impresario Tadeusz Kantor's 1967 Panoramic Sea Happening. (The museum is Cricoteka, the Centre for the Documentation of the Art of Tadeusz Kantor). Like the figure at its center, this photo performs a breathtaking balance. The conductor faces nature with intent, confronting eternal change through a ritual of control. With this mad act at its heart, the picture balances the ephemerality of performance with photography's aspirations toward eternity.
In the delicate union of these dueling forces, Kossakowski has captured something essential about the difficulty, and the beauty, of archiving live performance: rather than battle or deny transience, the photo centers it, creating an archive of evanescence rather than a denial of the inevitable — setting an example for would-be performing arts curators the world over.
The [Cricoteka] museum is more concerned with the ways that Kantor's work with objects investigated and transcended the limits of materiality.
Kraków, Poland, is a city full of such examples. The Divine Comedy Festival (held every December) is a showcase of dramatic excellence and experimentation, featuring productions from Kraków's own numerous acclaimed theaters and hosting formidable and fringe productions from across the country. Meanwhile, Kraków's array of world-class museums, including Wawel Castle, Oskar Schindler's Factory, and the interactive Kraków Pinball Museum, offer a clear-eyed view of history's vicissitudes, as well as a celebration of Polish resilience and ingenuity.
The city's curatorial and dramatic expertise converge in not one but two theatre museums: Cricoteka, devoted exclusively to the work of Tadeusz Kantor, and MICET (pronounced "ME-set," an acronym from the Polish for "Interactive Museum/Theatre Education Center"). Through quite different approaches, each museum achieves something similar to Kossakowski's photograph, focusing museum-goers' experience on presence over possessions.
II. Cricoteka: Kantor's Miraculous Animations
Cricoteka houses, by the estimation of a curator, over 600 scenic objects, 500 costume pieces, and 15,000 photographs from the work of Tadeusz Kantor (1915-1990). While it could be lazily content with this abundance, the museum is more concerned with the ways that Kantor's work with objects investigated and transcended the limits of materiality. In the process, the museum opens avenues of engagement to tourists, theatre scholars, and performers looking for both inspiration and opportunities.
The museum's state-of-the-art facility, designed by Agnieszka Szultk, Stanisław Deńko, and Piotr Nawara, and completed in 2014, commands a picturesque spot on the south bank of the Wisla River. At its center sits a house-shaped structure with two peaked roofs, all gingerbread-brown bricks and honey-shaded stucco. Overhead, threatening to engulf this comfortable structure, looms a massive and abstract form, rust-red and angular. Its underside is mirrored: the house reappears overhead in a perfect inverted double. At the center of a brutal construct, the architects have placed a reflection of a home.
Simple and powerful, this design offers an architectural rendering of Kantor's work to reanimate remembered landscapes devastated by war. Born in 1915, Kantor came of age as an artist while bearing witness to the devastation of two world wars and multiple occupations. As a founder of the Underground Independent Theater, he staged covert productions of Polish plays under Nazi occupation at great risk. Under the Communist regime, he stood up for the freedom of Polish artists at home and abroad, working as a designer and achieving international acclaim through the Group of Young Visual Artists and, later, the Cricot 2 theatre company.
It was in Cricot 2 that Kantor's "Theater of Death" found full expression. Productions including Dead Class (1974), Wielopole, Wielopole (1979), and Let The Artists Die (1985) blurred the boundaries between living performers and objects. With carnivalesque processions of actors, puppets, wax figures, and crude, wearable machines, these productions forged a discordant harmony between the gross materiality of war and the shifting, phantasmal nature of traumatic memory.
Inside the museum, careful curation investigates this process of reanimation step-by-step. In the galleries inside the overhang, the architects eschew traditional sequential layouts in favor of a radically open space, within which museum-goers direct their own progress — a spatial approach which encourages an active, playful engagement rather than obedience and passive observation. Objects — a bed with a hand crank which, when turned, reveals a waxen corpse; a madcap machine composed of chairs; an empty classroom, papered with newspaper clippings from the 1930's — are paired with sketches, projected quotations of Kantor's writings, and production footage. These combinations elevate the curated items beyond stillness into a continuum of conceptualization, creation, and utilization. As in Kantor's plays, objects glimmer with ideas and memories, seeming themselves to perform.
Tadeusz Kantor: Avant-Garde Theatre | Source:
betapics/YouTube
In addition to reenacting a central gesture from Kantor's sleight of hand, Cricoteka takes as its mission to investigate "such phenomena and topics as performatics, re-performance, appropriation art, retrospection and memory, archive and anthropology of collection, and interdisciplinary as well as experimental puppet theatre." As the museum is so new, the fulfillment of some of these aspirations remains to be devised. However, in pairings of Kantor exhibits with those of other artists (in December 2017, the exhibit was a selection of Zbigniew Gostomski's paintings) keeps an active dialogue between Kantor's work and other artists'. An extensive archive, too, keeps the remains of Kantor's peregrinations active for a new generation of scholars, while a theater space invites new experimental work.
III. MICET: Logging On
While Cricoteka's ambition rests in its devotion to the living legacy of a single artist, MICET is remarkable in its work to make a wide selection of artists and disciplines accessible, and inspirational, to visitors. Housed beneath Kraków's National Stary ("old") Theater, the space could easily be a niche archive for those in the know about the histories of Poland and its national theater. On the contrary, however, MICET is a model fusion of contemporary interactive technology and rich cultural history. Visitors descend into a stark, white, and streamlined space. There, ingenious engagement with a living assemblage of process and production invites visitors to practice theatrical skills themselves.
At various hi-tech stations throughout the space, visitors are invited to try their hands at a range of creative tasks: scenic design, sound design, directing, costume design — even acting. What might in other eras have been a mess of draft paper and model glue becomes, thanks to an assortment of custom tablet apps and projectors, a sleek, inviting sequence of participatory learning events (all simultaneously available in Polish and English).
Rather than defining its material in terms of a relationship to the past, MICET presents its collections through learning activities rooted firmly in the present.
The genius of this museum's approach is that, while the focus is radically shifted from stuff to living people, the experiences at each station draw deeply on the Stary Theater's legacy. At each station, users choose from an array of legendary Stary productions, and then participate in the (re-)creative process, guided by audio recordings from different artists. Easily interactive, and requiring participants to put their work on full display, the museum also invites the collaboration and courage essential to theatrical creation.
At the set design station, visitors who choose to work on Krystian Lupa's Factory 2 (a durational installation based on the life and work of Andy Warhol) are invited to arrange Pop Art objects — a skull, a velvet couch, a silkscreened Marilyn — around sketches and photos from Lupa's actual 2018 production. Their designs are projected live, as an actual (and ephemeral) contribution to the exhibition. At the sound design station — a giant tablet suspended from the ceiling — users modulate pitch, mix levels, and add effects live via DJ-style controls framing a video screen where their creations are paired with production footage in real time (a favorite is Bartosz Bielenia's ecstatically dancing Edmund from Jan Klata's 2014 King Lear).
Bartosz Bielenia x MICET (director's cut) | Source:
MICET/YouTube
This process prompts deep reflection on the materials and processes of making used in each production — and an appreciation deepened by experience for the skills of professional artists. At the acting station, visitors can enter a bright white recording booth and take a pre-recorded coaching session from Poland's leading actors (including Bartosz Bielenia — the curators have carefully established continuity across stations). After a series of warm-ups, visitors enact a small piece of text with encouragement and suggestions from their pre-recorded hosts — and then their achievements are emailed back to them for YouTube stardom (or immediate archive).
Even research is digitally interactive at MICET. In the final area of the museum, visitors can manipulate a tablet-style display stretching the length of a six-meter wall. Enter the name of a production or the name of an actor, and a swarm of applicable photos rushes forward and, if dragged, follows a fingertip across this virtual lightbox. The display reflects a central achievement of this theatre museum for the new millennium: rather than defining its material in terms of a relationship to the past, MICET presents its collections through learning activities rooted firmly in the present.
IV. Movement
Both of these museums embody a reminder that a museum devoted to theatre has the difficult task of exhibiting a live and ephemeral art. The theatre's ephemerality, of course, does not automatically imply asceticism. The closure of a play can leave a lot of stuff behind: shoes, letters, furniture, photographs. Potential curators have a lot to work with. As with the belongings remaining after a funeral, however, the artifacts left by a final curtain call risk infection by an uncanny stillness — the obvious absence of an animating spirit, a reminder of death rather than an extension of life.
Aware of these dangers, and working to make the theatre museum a distinctly different site than an archive or a history museum, MICET and Cricoteka each consider their visitors outside the paradigm of spectatorship. Invited to construct their own path through Cricoteka, and presented with generative opportunities by MICET, museum visitors in both spaces are empowered as creative artists working in the present, rather than as audience members for productions closed long ago.
Laboratory in the Archive event at Cricoteka | Source:
Cricoteka/Facebook
Each museum reaches this achievement through a very different approach: Cricoteka searches for curatorial strategies which will reanimate objects and materials in an ensemble performance, blurring the boundaries between materiality and memory. In this approach, the artifacts perform in a something very similar to an actual Kantor play — a final production in the artist's oeuvre. MICET activates cutting-edge technologies to stimulate learning through participation, empowering visitors as a possible next generation in Poland's national theater.
[Working] to make the theatre museum a distinctly different site than an archive or a history museum, MICET and Cricoteka each consider their visitors outside the paradigm of spectatorship.
In the process, both museums shift the experience of encounter — with objects whose value stems from their relation to an ephemeral art form — from the past (the realm of traditional photography and boring museum curation) back into the evanescent present, with its volatility and creative potential. Crafted specifically for Poland's own rich theatrical legacy, these strategies might inspire new approaches to performing arts curation around the world.
Author's Note: Robert Duffley's study visit to Krakow's Divine Comedy Festival (December 2017) was supported by the Adam Mickiewicz Institute — the national institution of culture of the Republic of Poland. Learn more about Polish culture on www.culture.pl/en.
---
BY THE SAME AUTHOR
YOU MAY ALSO LIKE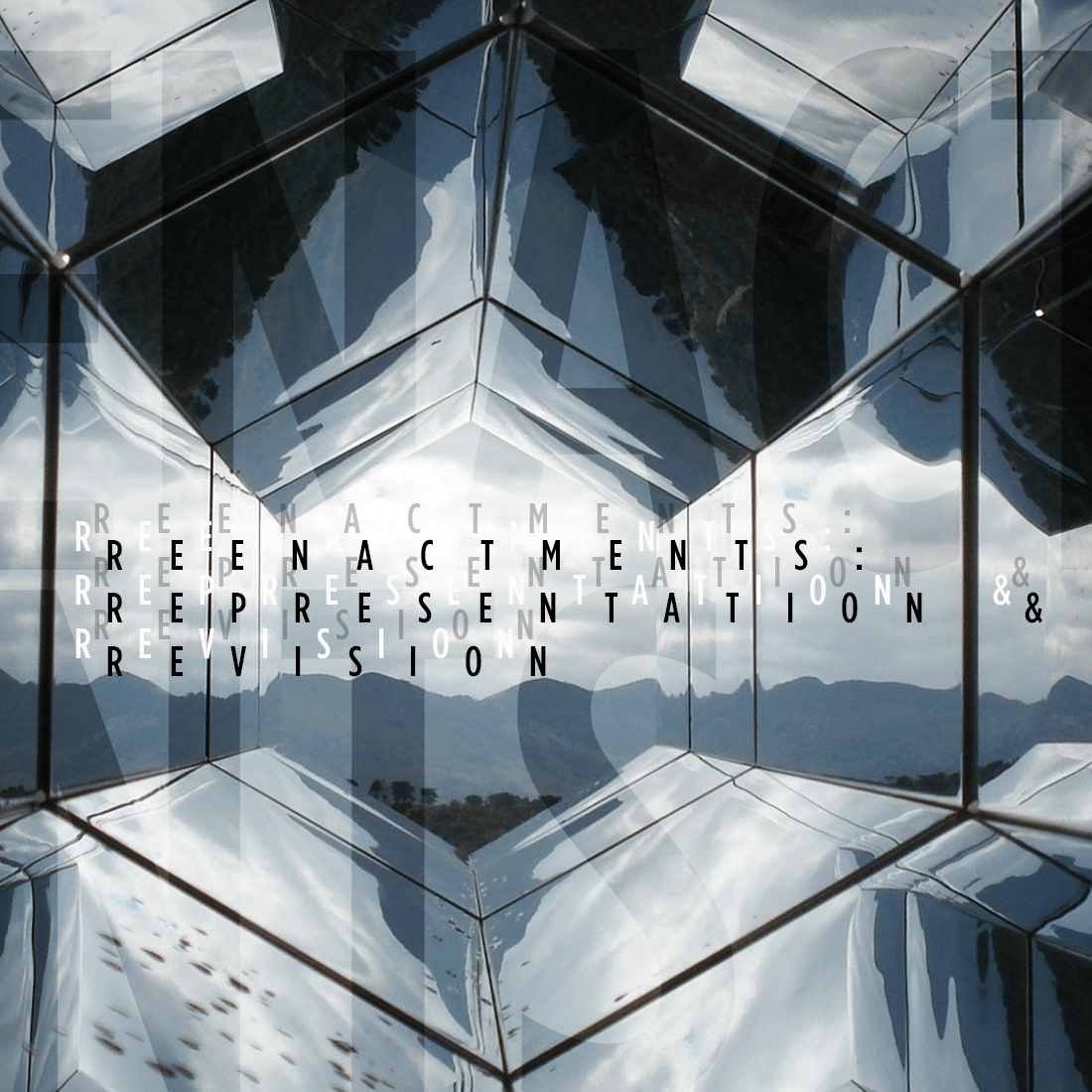 FROM THIS ISSUE