In this issue, Michael Donnay spoke to Sasha Kostyrko and Miles Duffey, two actors with Montana Shakespeare in the Parks. They will spend their summer performing Macbeth by William Shakespeare and You Never Can Tell by George Bernard Shaw outdoors in 61 cities across five states. This interview has been edited for length and clarity.
Hi Sasha and Miles, thanks for making the time to do this interview!
For starters, you're both based in Chicago. What brought you all the way out to Montana to do Shakespeare?
Sasha Kostyrko
Kevin [Asselin, the director of Macbeth] was my professor for my last year at Oklahoma City University (OCU) and he was our movement teacher. I finagled my way into his classes, even though I had already taken [movement classes] because I really wanted to work with him. He talked so highly about Montana Shakespeare in the Parks that when Bill Brown [the director of You Never Can Tell] came to OCU to do a workshop with us — Kevin brought a lot of people from Chicago — there was nothing else I wanted to do. I was so into it. So, I auditioned — I think three times — before I got it. It seemed like a crazy challenge. And such a big growth experience that I knew that I needed.
Miles Duffey
In my final year of school, I auditioned for several theatre companies that cycled through the Twin Cities, one of which being Montana Shakespeare in the Parks. I auditioned and got hired that summer — the summer of 2011 — right after I graduated. I've been going back and forth between Minneapolis and Montana and Montana and Chicago ever since. This is my eighth tour with Montana Shakespeare.
The audience at a performance of Macbeth in Bozeman, MT | Source: Michael Donnay
This is not your traditional touring company. Can you tell me a little bit about the actual logistics of going on tour?
We wake up around nine-ish. Sometimes the hotel that we're staying at will have a breakfast. Sometimes we'll be staying at a homestay, when we stay with people in the community, and a lot of times they'll meet us up in one house and give us breakfast. After that, we hop in the car and we drive anywhere from one to three hours. Then we have a choice: we can do the set up as soon as we get off the road, or take a little break and then do the set up.
Set up entails the truck and the 'whale.' The whale is what we call our trailer. We open up the whale and we just start talking all of the puzzle pieces out. The truck has all of the main puzzle pieces for the stage, so when we start taking things out we're laying them on the grass. It takes anywhere from an hour and a half to three hours to raise the stage from the ground. We put the facings [show-specific scenic pieces that are attached to the base set] on for the show that we're going to do, get all of the props out, and then we store all of the rest of it.
Generally, there's probably an hour to an hour and a half between set up and the actual performance where you can get in the zone, or get food if you want. It's a time when the audience members start to roll in. Then we go into our pre-show routine: handing out programs, listing to pre-show music. Then we do the show. Generally, it's a little earlier in the evening because we don't have lights on the road so we have to rely on the sun. We always want to avoid 'Montana Shakespeare in the Dark.' We perform and then everybody finishes up, and people start to file out as we start to rapidly tear down the set as fast as we can to get it all packed up again.
Striking the Set – Montana Shakespeare in the Parks | Source:
Michael Donnay/YouTube
Once it's all packed, which takes about an hour to an hour and a half, we have what we call a 'whale chat.' We talk about how the show went, what we thought the audience was like, things that we can do better, any sort of technical stuff, [and] anything that we need that the company manager will take care of. And then we'll talk about dealing out room keys or whose house we're staying at if it's a homestay. If it is a homestay, we generally eat at somebody's house pretty late at night. The meals are always awesome because people really take care of us, which is beautiful. We get to bed at 11 P.M. or midnight. And then we wake up and do it again.
And how many shows do you do over the course of the summer?
It's a little bit less than last year, I think it's 76. We have four days off [since] this is not an Equity contract. Last year we did 23 days in a row without a day off. You start to lose your mind at about 18 days because then it really does just become this thing that you do. You're not even thinking on some level. Building the stage is as much a part of the show as doing the show. But I think that because we have to build the stage, how do you not show up for a performance when you [have] built the stage for two hours? You might as well do a really good job.
It sounds like this tour can be physically and emotionally demanding. What is it that brought you back?
It really is the people. It had been a while since I had done public performances to the scale that the summer [tour] does, since 2011. But I take great pleasure in the way that they [the audience] listen to the shows. They are really engaged and they hang on every word that you say. And standing on the shoulders of it being such an ingrained company, into the lives of some many people — I mean almost every person I talk to has seen Montana Shakespeare in the Parks every year since they were growing up, since they were like three years old.
It's very rooted in tradition for these folks, and so to be able to get on board with that and have my turn at helping to keep that tradition alive has just been really satisfying. The communities are really strong here, and I think that one of the reasons for that is because they get this once-a-year event where pretty much all the neighbors get together and it's almost like a 4th of July gathering. They all share in this one play, or both plays, and then they get to talk about it for the rest of the year and hope they get a great show next year too.
Now you mentioned this a bit when talking about the tour itself, and obviously, it's in the name of the company, but you perform all of your shows in public parks.
What is different about performing outside than say, in a blackbox in Chicago?
It's challenging vocally. You have to be present with your entire body and your whole voice. Intimate moments are lengthened. That's a challenge. Reading the audience — your vocal presence at 40 people versus your vocal presence at 1000 people. It's a muscle and you can hear it in Miles, who's done it a bunch, and Nate [Cheeseman, another company member], who's [also] done it a bunch; they're just so natural with it. I think as a woman it's a little bit hard, just because our voices aren't as strong. Another challenge is that it's hot. Once you get outside, in the heat, it's unbearable at times — the wigs and the make-up.
It's not that you can't be subtle when you're outside; you can. But you have to be big subtle. So everything that you do is slightly larger than what you would do, probably, in a theater if you were doing a naturalistic kind of show. They're both not really naturalistic plays and classically Shaw and Shakespeare are a little easier to make big than contemporary plays anyway. It's a lot of warming up — not just your voice but all the places in your head and your chest that resonate. You're trying to become this pillar that vibrates all over. That's the only way to prevent yourself from what would sound like yelling. You're not yelling, you're just talking louder and you can't allow yourself to slip out of the moment for a second because there are so many things to distract from it. You learn a lot about grabbing attention.
Grabbing attention must be more difficult, since you are competing with an entire park. And I've seen people bring picnics to events like these — I imagine you aren't usually competing against wine and cheese in a traditional theater.
It's a very demanding performance style where you have to be, like Bill, our director, says, "more interesting than the guy playing Frisbee in the background or playing with their dog." That's a challenge in itself, but it pays off when you can accomplish that.
In Chicago, a lot of the companies are storefront companies so it's a lot of intimate, "this is how I talk" — whispering almost. It's a completely different muscle that you're working all of the time.
As a performer, how do you prepare for those challenges? Is anything different to the way you rehearse this kind of production?
You have to let those distractions go. In the theater, there is so much more to help you get that focus zeroed in. You're sort of on a pedestal with a light beaming on you and nothing else is the focus. So it's kind of easy to go, "Hello," and everybody hears you and knows what you're saying. I think that level of attention to detail, to the space, to the other actors onstage, with the audience, and to how you can resonate your voice is all something that's been growing in me since I've worked with the company. Not only does this company do great work but our director, Kevin, is a true teacher. He's always looking to get better, to learn more, to teach us more and we're always looking for the same thing. So I feel like I have grown so much as an artist and a person and as an actor just by performing out here.
It all starts with the honesty. Both of the directors, Kevin and Bill, are really good at making moments honest. Once you do that, then you can worry about filling the space. I think when it comes to the challenges of costuming, Claudia [Boddy, the resident costume designer] has been working with the company for so long that she has an eye for those sorts of things. She knows what fabrics are going to look good in the sun, she knows how many layers she can get away with before people really start complaining.
In addition to the challenges, there must be some exciting aspects about being outside.
Lots of good things. The inspiration of nature [for example]. Changing it up every single day and changing the audience every single day, it really makes you want to be there. Even if you've done a two-hour set up and you know you have an hour tear-down [of the set] and you're tired and all you've been drinking is Red Bull. But then you know the audiences are going to see it for the first time. You have to dig inside of you. What's keeping me here today? How honest can I be? How can I challenge myself as an actor and also as a humanitarian?
Would you say being surrounded by nature influences your performance?
Absolutely! We use this example a lot, but last year we went to Poker Jim Butte — which is in Birney, Montana. It's a population of 16 to 17 [people, and is a] super ranching community. You have to drive up 25 miles up just to get to the top of the butte, and then we spend the night there because it's dark and it's scary to go down at that point. So, we stayed up there and last year there was a lightning storm and a forest fire at the same time and we were doing Richard III. In that play, there's this big battle scene and this huge blaze was right in front of us. When in the world are you going to be in a theater and have that?
Are there particular things you have to consider when you come to a new space?
Several of the things that we have to consider are logistical hows. We use a very advanced sound system; it's a high-tech microphone and speaker system, which enhances our performances, because we don't use lights. So Kevin and Bill both rely on music to make up for the fact that you can't illustrate the story through lighting. Therefore, a power source is essential. Sometimes it's just a generator that somebody brings up on top of a butte.
We have to make sure that the area where we're going to set the stage [has] the most level ground. And also, one of the more important things is orientation with the sun, because we always want to make sure that the sun is hitting us rather than the audience. This is so that the audience isn't squinting while they're watching the show, and also so we're lit.
We've talked a lot about how performing outside influences the performer.
Do you see it having any impact on your audiences?
I would say in the really small places it has a big impact. One example is Absarokee — also called Fishtail — which is a town that's not really populated in the winter, but in the summer a lot of people camp there. There's just this little park, the Fishtail/Absarokee Family Park, and it's a tiny pen of trees. What I like about it is that a lot of people show up, but they're really condensed inside that little boundary. So, people are forced to get a little closer together, which is really nice, because in some of these towns, when you have all the land, people spread out and spread out and spread out because they don't want to be in the front row. They feel self-conscious about it. It's nice to have that, when they're all brought in together.
The audience is a big part of [what we do] because they grew up with it and they know — it's not like a brand-new audience is coming to the show — and understand what kind of focus is necessary for us to succeed with them. I think there's an understanding with them as well; they listen more closely because it is outside.
Thank you both so much for your time!
---
Sasha Kostyrko
She hails from Sacramento, but now calls Chicago home. A graduate of Oklahoma City University, she has trained as an actor and a dancer since the third grade. When she's not performing classics, she's trying to transform poetic text into expansive gesture.
Miles Duffey
He is an actor and educator based in Chicago and Minneapolis. A graduate of the Guthrie Theatre BFA program, he has worked extensively with Montana Shakespeare in the Schools and the Children's Theatre Company in Minneapolis. He recently starred in Losing Julia Finch, a new feature film.
---
BY THE SAME AUTHOR
YOU MAY ALSO LIKE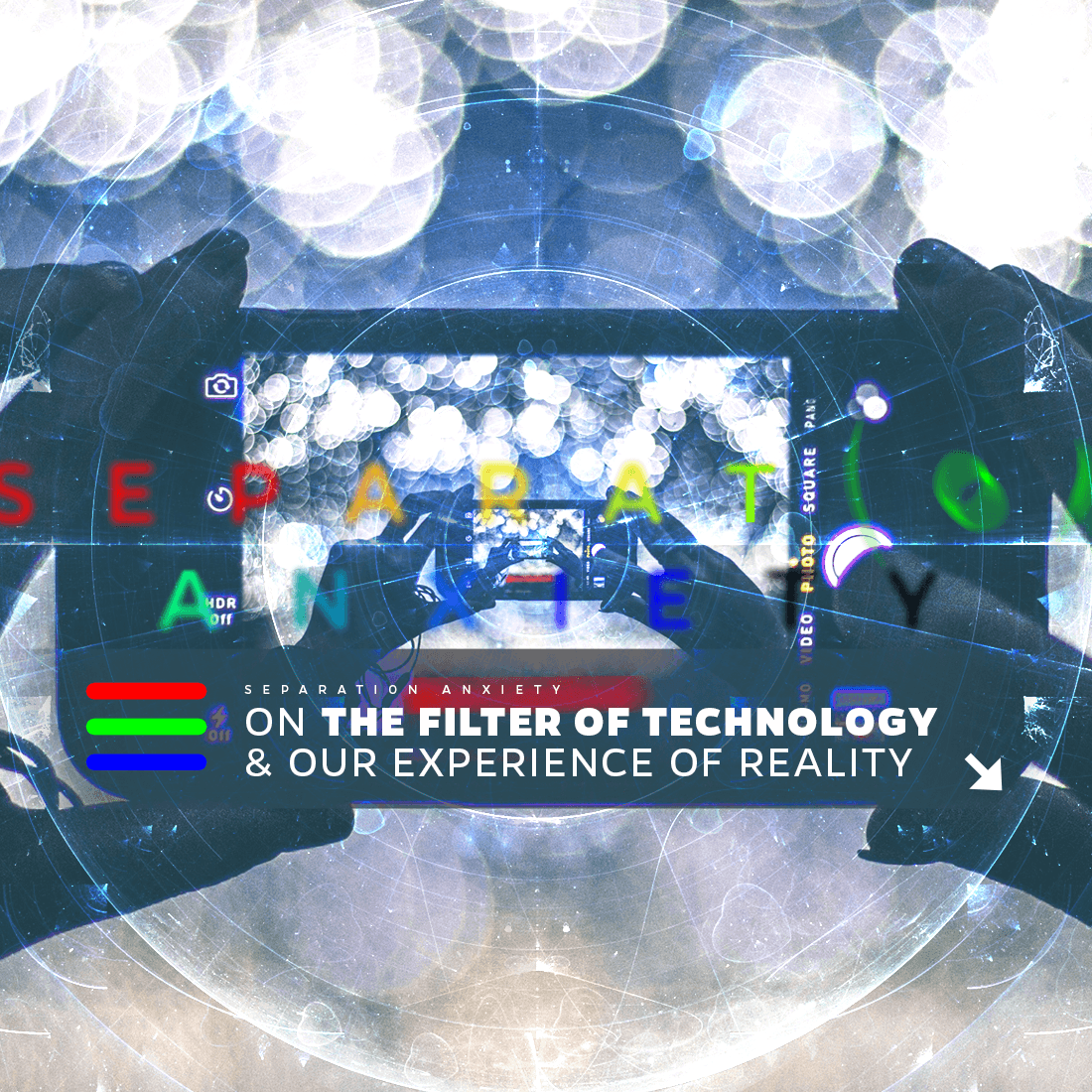 FROM THIS ISSUE